BBIN Business Forum: Time to Change Mindset on Economic Cooperation
15 July 2016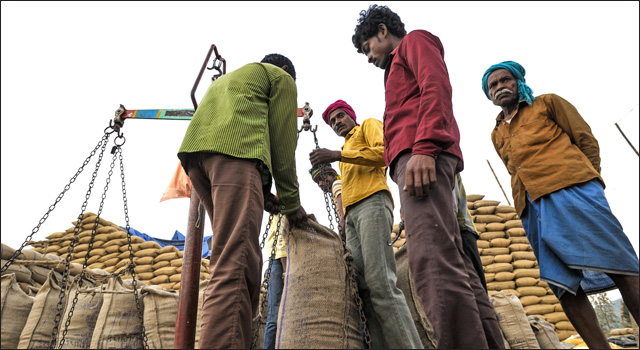 During a BBIN Business Forum in launched in Kolkata on 14 July 2016, key participants underscored the need to maximize intra-regional trade. Dr. Mashiur Rahman, Senior Adviser on Economic Affairs to Bangladesh Prime Minister Sheikh Hasina, explained that West Bengal, India, is a gateway to Northeast India that could play a major role in the trade among Bangladesh, India, Nepal, and Bhutan. "It is time to change [the member countries'] mindset towards economic cooperation," Dr. Rahman said. "For infrastructure development, private sector participation will be indispensable."
Energy and water cooperation is seen to play a vital role in furthering integration in the region. "Not only India, the region itself needs to develop and tap in resources from Northeast India. The region has huge hydro power potential," said Dr. Gawhar Rizvi, Senior Advisor on Foreign Affairs, Bangladesh.
The BBIN Motor Vehicle Agreement (MVA) is making it easier for passengers and freight vehicles in Bangladesh, Bhutan, India, and Nepal to travel around the region. BBIN is a subregional initiative that finalized the MVA in an effort to facilitate cross-border trade and travel in South Asia.
The MVA will allow passenger, personal, and cargo vehicles to cross international borders and traverse key trade routes in the participating countries. Once implemented, the agreement will reduce costly and time-consuming transshipment of people and goods at border crossings. The Asian Development Bank supports ongoing road connectivity projects in each of the four countries through the South Asia Subregional Economic Cooperation (SASEC) program.
Related Links: