India, Myanmar Push for Stronger Economic Ties
18 May 2016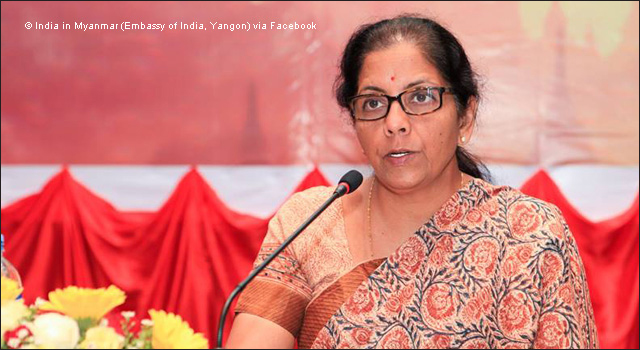 The India-Myanmar Business Conclave met recently as part of a push for stronger economic ties between the two countries. At a conference on 18-20 May in Yangon, Myanmar, business leaders discussed partnerships as well as opportunities for future cooperation.
A 25-member delegation, led by Ms. Nirmala Sitharaman, Minister of State for Commerce & Industry of India represented India's business community. Ms. Sitharaman spoke on the theme of forging partnerships, highlighting India's opening of 96.4% of tariff lines at zero duty for Myanmar under its Duty Free Tariff Preference scheme (besides the free trade agreement between India and the Association of Southeast Asian Nations). She also noted the liberal access for services, such as the waiving of business visa and employment visa fees for Myanmar applicants.
More than 40 of Myanmar's top business executives represented the country at the conference, and sought cooperation in skills development for both public and private sector.
Bilateral trade between India and Myanmar stood at $2 billion in 2014-2015.
The conference covered various aspects of business-to-business interactions in agriculture, manufacturing and employment, information technology, health, education, skills development, power and renewable energy, air, sea, and land connectivity, tourism, special economic zones, industrial zones, and finance.
Also discussed were issues related to long-term government engagement in the procurement of pulses, access to Indian pharmaceutical products and companies, infrastructure investment, capacity enhancement, and upgrading of border infrastructure.
Related Links: