ADB-Bangladesh PPP Road Project to Boost Dhaka's Intercity Connectivity
30 June 2016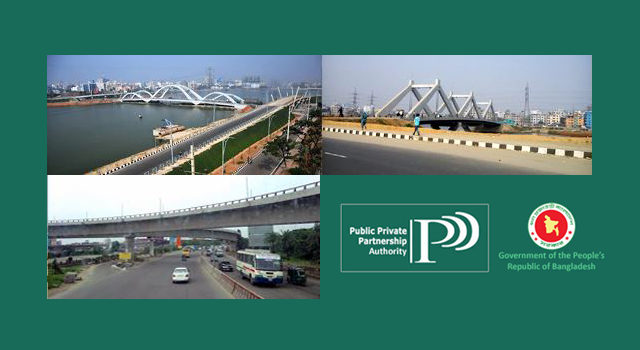 The Rampura-Amulia-Demra public-private partnership (PPP) road project in Bangadesh will be developed into a four-lane 13.5-kilometer access-controlled road under a transaction advisory services agreement between the Asian Development Bank (ADB) and the Bangladesh Public–Private Partnership Authority.
The project, signed on 30 June 2016, is expected to decongest traffic in Bangladesh's central Dhaka area by strengthening Bangladesh's inter-city connectivity with a high quality, alternate gateway linking Dhaka to Narayangonj, Chittagong, Sylhet, and other parts of Bangladesh's eastern and southeastern districts. It also complements ADB's existing support for the Bangladesh Roads and Highways Department under the South Asia Subregional Economic Cooperation (SASEC) Program.
As part of its advisory mandate, ADB will
Conduct a feasibility study for the $200 million project;
Develop a bankable PPP structure; and
Organize a competitive tender process to select a suitable private sector partner.
A transparent competitive tender process is expected to deliver the best value for the construction, operation, and maintenance of the road, and will help in developing a template for PPP roads in Bangladesh.
ADB supports Bangladesh's PPP program. In September 2015, it provided technical assistance that supported passage of the country's PPP law, and helped prepare PPP projects.
Transaction advisory services are provided by ADB to support the whole range of activities associated with the development and implementation of PPP projects—including project conceptualization, preparation and marketing, and negotiations. It is supervised by the ADB Office of Public–Private Partnership, established in September 2014, to enhance ADB's role in supporting and enabling member governments to secure greater private investment and generate economic growth in the region.
The ADB-supported SASEC Program is helping create dynamic multimodal transport networks and effective logistics facilities to increase intraregional trade and boost economic growth in its member countries. It also facilitates planning and implementation of regional and national transport projects that benefit all member countries.
Related Links: