Bhutan's National Assembly Ratifies the BBIN Motor Vehicle Agreement
21 June 2016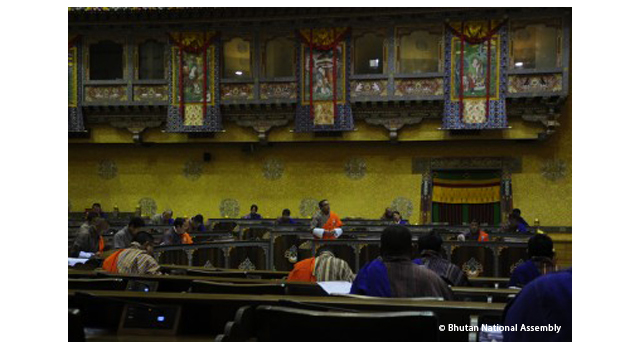 Bhutan's National Assembly ratified the Bangladesh-Bhutan-India-Nepal Motor Vehicle Agreement (BBIN MVA) on 21 June 2016 with 28 votes. At least 24 votes were needed to pass the bill.
Mr. D.N. Dhungyel, Minister for Information and Communications, noted during deliberations that the Government held three rounds of meetings with stakeholders to convey the benefits of the Agreement. Minister for Foreign Affairs Damcho Dorji highlighted extensive discussions conducted prior to the signing of the Agreement, and clarified that protocols to be negotiated by the four countries will specify each country's commitment to the Agreement. The Parliament will need to endorse these protocols, according to Bhutan's constitution.
Bhutan Prime Minister Tshering Tobgay further reiterated that the BBIN MVA would regulate cross-border movement of vehicles in the subregion through formulation of protocols. Specific transit details between and among the participating countries will be ironed out by the countries themselves, on a bilateral or trilateral basis, upon country ratification of the BBIN MVA. The Prime Minister emphasized that ratification of the BBIN MVA will help strengthen Bhutan's existing ties with India, and boost cooperation and integration within the subregion.
The BBIN MVA, signed in June 2015, is a landmark framework agreement designed to facilitate passenger, personal, and cargo vehicular cross-border traffic between and among the four countries to reduce costly and time-consuming transshipment of people and goods at border crossings, and create opportunities for greater economic exchanges along designated key trade routes in the four countries. The protocols to be negotiated by the four countries will include provisions for the passenger and cargo vehicles.
Related Links: