Sri Lanka Trade Minister Sees Need for Comprehensive Trade Agreements
10 June 2016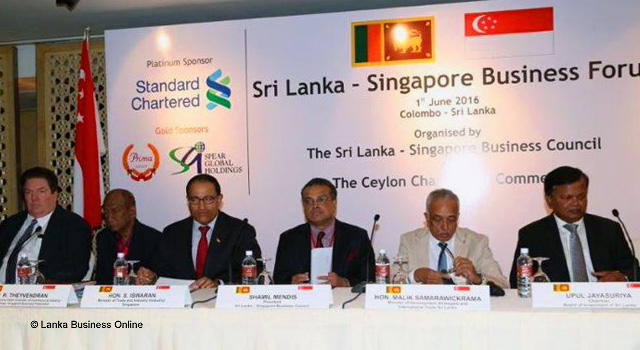 Sri Lanka needs a comprehensive system of trade agreements now that 50% of global trade is dependent on trade agreements, said Mr. Malik Samarawickrama, Minister of Development Strategies and International Trade. Mr. Malik was speaking to the Sri Lanka-Singapore Business Forum on 6 June in Colombo, Sri Lanka.
Sri Lanka has existing trade agreements with India and Pakistan. According to Mr. Samarawickrama, Sri Lanka will be working to eliminate some of the tariffs in the near future, build up its macroeconomic fundamentals, and create new trade frameworks to boost exports.
Customs in Sri Lanka has been modernized through the introduction of ASYCUDA (Automated System for Customs Data) and the one-stop shop at the Central Customs Clearance Units, said Mr. Samarawickrama. He also noted advantages of Sri Lanka's ports given its location and excellent ports.
The four ASYCUDA user countries of the South Asia Subregional Economic Cooperation (SASEC)—Sri Lanka, Bangladesh, Maldives, and Nepal—attended the SASEC ASYCUDA Subregional Network Meeting held in Kathmandu, Nepal, on 8-9 June 2016. The Meeting drafted and adopted the terms of reference for the SASEC ASYCUDA Subregional Network (SASUN). The Meeting also agreed that SASUN will facilitate sharing of experience to enable the four SASEC ASYCUDA user countries to achieve higher levels of efficiency, and discussed Asian Development Bank-backed ASYCUDA initiatives.
Related Links: