Bhutan Parliament Passes New Customs Bill
7 June 2016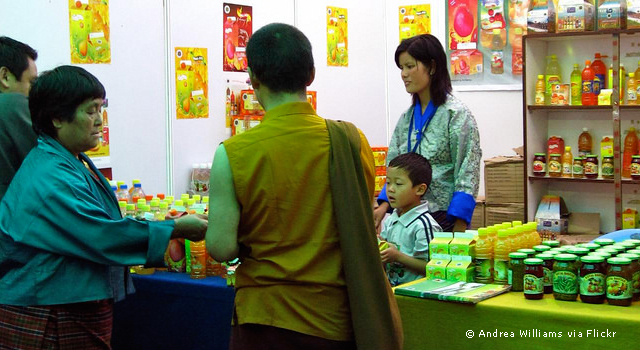 The 7th Session of the Second Parliament of Bhutan passed the new Customs Bill on 7 June 2016. The Bill was drafted according to standards of the Revised Kyoto Convention, and aims to simplify and harmonize Customs procedures in the country and introduce international best practices in Customs.
By aligning with international standards and practices in Customs, the Bill will promote external trade, including trade with countries in the South Asian Association for Regional Cooperation, and bring increased revenue through risk management and automation.
The Bill's objectives include
updating Bhutan's Customs administration systems and processes;
repealing Part II of the Sales Tax, Customs and Excise Act 2000 and its amendment in 2012; and
facilitating faster release of goods, and providing a conducive environment for foreign direct investment and economic competitiveness.
The new Customs Bill will also help the Government safeguard national interests through enabling restrictions on import/export of goods, subject to relevant laws, international conventions, covenants, treaties, protocols and agreements. A fine of 50% of the total value of mis-declared goods, in addition to Customs duty, had also been proposed for inclusion.
The Customs Bill will now pass to the National Council for ratification in the winter session 2016.
The Asian Development Bank (ADB), through the South Asia Subregional Economic Cooperation (SASEC) Program, supported Bhutan's Department of Revenue and Customs in drafting the new Customs Bill and in conducting comprehensive consultations with other government agencies and the private sector on the Bill. Currently, Bhutan is updating the Customs Rules and Regulations, including necessary consultative processes, to ensure alignment with the new Customs Bill. Consultations in May 2016, in Phuentsholing, Bhutan have already familiarized private sector business and trade on proposed amendments to Customs procedures and practices.
Related Links: