SAARC CCI and SAARC Development Fund to Co-finance Projects
5 June 2016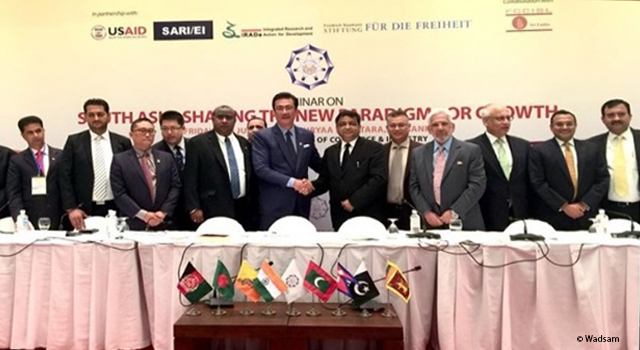 The South Asian Association for Regional Cooperation (SAARC) Development Fund (SDF) and SAARC Chamber of Commerce and Industry (CCI) have pledged to collaborate and co-finance projects under the SDF's social, economic and infrastructure windows to promote regional connectivity across the SAARC region, in a joint statement at the "South Asia: Shaping the New Paradigm or Growth" conference organized by SAARC CCI in Kaluatra, Sri Lanka.
According to Mr. Sunil Motiwal, SDF Chief Executive Officer, the SDF is ready to play an important role in boosting development among SAARC member countries by working with businesses in the region. Working together with the SAARC CCI would allow both institutions to strengthen cooperation in areas of transportation, infrastructure development, and investment and trade.
Mr. Suraj Vaidya, President, SAARC CCI also attended the conference.

Related Links: