Dedicated Railway Line from Indian Ports to Nepal Sought to Reduce Cost of Trade
5 June 2016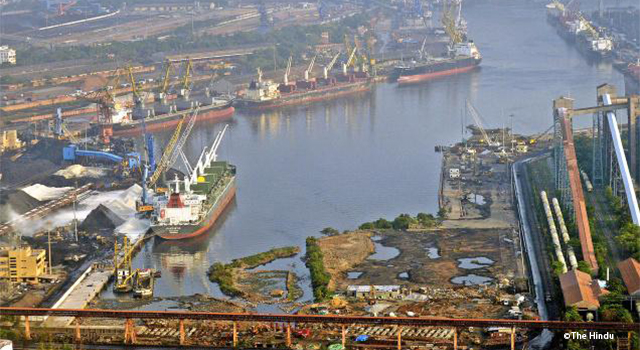 Nepal's private sector stakeholders are seeking a dedicated railway line from Nepal to Indian sea ports, including the Visakhapatnam (Vizag) Port, to reduce the cost of trade in the country.
According to the Federation of Nepalese Chambers of Commerce and Industry (FCCI) Transport and Transit Committee Chair Rajan Sharma, high costs of transport within and outside Nepal contribute significantly to the country's trade expense. Dedicated railway from Indian sea ports to Nepal would allow goods to be ferried more efficiently and at lower cost. Mr. Sharma also noted that direct access to Visakhapatnam Port, a deep sea port, could bring transformational changes to Nepal's economy.
Nepal has access to India's Kolkata Port and Visakhapatnam Port.
Visakhapatnam Port is a major port in Andhra Pradesh, India. The planned Vizag-Chennai Industrial Corridor (VCIC), an Asian Development Bank supported project, is expected to help unify India's domestic market, integrate its economy with Asia's global value chains, and support the 'Make in India' initiative to spur manufacturing through construction of world-class infrastructure supported by a major transport network. The VCIC is the first phase in the economic corridor development strategy of India.
Related Links: