Indian Entrepreneurs Invest in Bangladesh, Create 63,277 Jobs
4 June 2016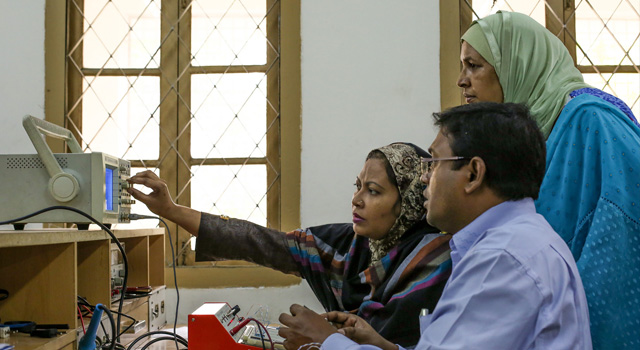 Indian entrepreneurs have invested INR 3,084.43 crore ($458.14 million) in Bangladesh, a move that has created 63,277 jobs in Bangladesh, said Mr. Amir Hossain Amu, Ministry of Industries, Bangladesh, at the Invest Tripura: A Business Meet, held in the city of Agartala, Tripura, India, on 4 June. Mr. Amu added that Bangladesh has secured 96 foreign direct investments from India and 212 joint-investment projects as of June 2015.
"Bangladesh wants to be India's partner in the technology-based medium-scale and large-scale industrial quest to make the country economically vibrant," Mr. Amu said.
He called on Indian entrepreneurs to take advantage of the congenial business climate in Bangladesh. "If SAFTA (South Asian Free Trade Area) comes into effect, then investors of Bangladesh will have a golden scope to harness the markets in India, European Union, and Japan," Mr. Amu said.
Mr. Amu noted efforts Bangladesh has made to improve connectivity with the north-east and other parts of India. "We have taken decision to strengthen road and rail connectivity with north-eastern states. Works are in the pipeline to connect Agartala with Akhaura through rail link and Feni bridge that will ensure direct connectivity with Chittagong port in Bangladesh," he said.
He also stressed the need to improve trade between India and Bangladesh by simplifying trade rules, specifically with regards to Customs surcharges, basic Customs duty, and addition duty.
Manik Sarkar, Chief Minister of India's state of Tripura, India, lauded the Feni bridge construction, citing its role in making Tripura the "gateway to the entire north-east." The Feni bridge, he said, "will obviously open up a new opportunity to explore markets of the South Asian countries."
Also present at the meeting were Tripura Industry Minister Tapan Chakraborty, Chief Secretary Yaspal Singh, and Assocham Chairperson (eastern region) Sanjay Jhunjhunwala.
Related Link: