Bangladesh and Sri Lanka Agree to Enhance Trade Relations
28 May 2016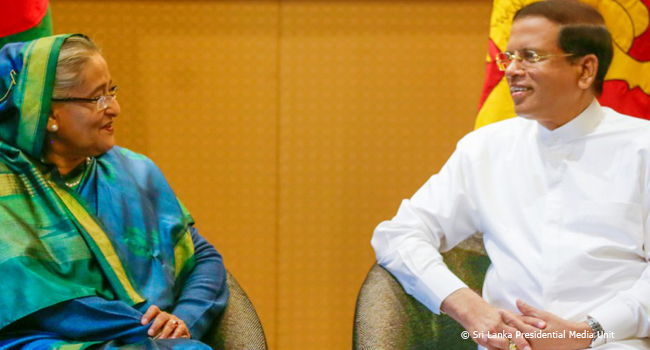 Bangladesh Prime Minister Sheikh Hasina and Sri Lanka President Maithripala Sirisena agreed to further enhance bilateral trade relations at a meeting held on the sidelines of the G7 Outreach Summit in Nagoya, Japan.
They agreed to maintain price stability for import/export garments to and from each other's countries, and discussed possible implementation of a more favorable system of trading pharmaceutical products under concessionary prices and boosting cooperation in investments. They also highlighted the increasing flight frequencies between Bangladesh and Sri Lanka.
President Sirisena accepted an invitation extended by Prime Minister Hasina to visit Bangladesh in December this year.

Related Link: