Bangladesh Trade Organization Looks into Growing Bhutan Trade Volume
13 May 2016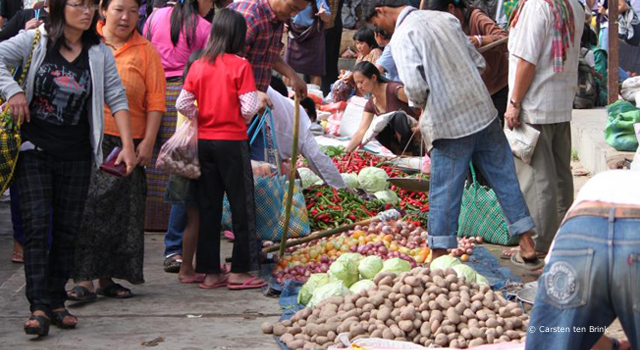 The Federation of Bangladesh Chambers of Commerce and Industries (FBCCI) explored the possibility of growing its trade volume from Bhutan through investments in the country's fruit and vegetable processing industries and buying spices from Bhutan.
According to Mr. Abdul Matlub Ahmad, FBCCI President, exporting processed produce would render exports to Bangladesh easier, and grant Bhutanese traders better prices. He also reiterated interest in investing in Bhutan's hydropower sector.
Bangladesh aims to boost trade and connectivity in the region. Mr. Ahmad visited the country to explore new areas of trade and investments and grow trade volume between Bangladesh and Bhutan.
Bhutan's Economic Affairs Minister Lekey Dorji affirms that Bhutan exports processed fruits and vegetables. He recommended FBCCI's proposals for consideration of the country's private sector.
Related Link: