India, ADB to Enhance Connectivity in SASEC Region through Planned Infrastructure Projects
10 May 2016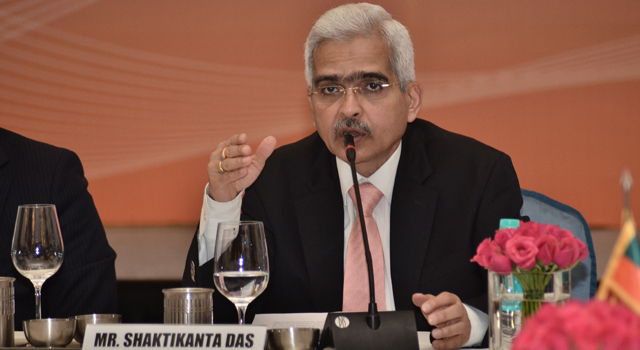 India is planning to develop regional connectivity projects worth around $5 billion under the Asian Development Bank (ADB)-supported South Asia Subregional Economic Cooperation (SASEC) Program, according to Mr. Shaktikanta Das, Secretary, Department of Economic Affairs, India.
With ADB support, India is building two priority road corridors that will boost connectivity with its neighbors in South and Southeast Asia. The first road corridor, being developed through the 'chicken neck' area of North Bengal, will strengthen India's linkages with Bangladesh, Bhutan, and Nepal. The second road corridor will connect India to Myanmar through the state of Manipur. Complementing these road corridors are planned integrated check posts (ICPs) and land Customs stations at key border points between India and Bangladesh, Bhutan, Myanmar and Nepal to ease the movement of goods and people, including ICPs at Agartala and Petrapole on the India-Bangladesh border, and Moreh on the India-Myanmar border.
India and ADB will also work together to develop the East Coast Economic Corridor (ECEC), which will bring growth to the region by integrating Indian economy with Asia's global value chains, to create a more competitive environment for the development of the region's trade and industry, and increase domestic output and employment. The ECEC will be equipped with world-class infrastructure supported by transport corridors, logistics services, development of human capital and skills, communications, energy grids, and institutional policies. The Vizag-Chennai Industrial Corridor, phase 1 of ECEC to be implemented by India and ADB, is expected to contribute to India's manufacturing growth campaign – the 'Make in India' initiative.
Furthermore, India has also launched the Sagarmala project, an initiative to modernize and increase capacity of its ports and coastlines, which play a key role in facilitating its exports/imports. Two new ports in Andhra Pradesh, the Dugarajapatnam Port and Sagar Port, will be developed to further promote India's trade with its neighbors in South Asia and the ASEAN subregion.
Mr. Das also noted energy projects being undertaken by India to improve the region's energy security, including the ADB-supported India-Bangladesh transmission line, which facilitates supply of 500 megawatts (MW) of power from India to Bangladesh; the 1,320 MW Maitri Thermal Power Project; and the three 230 kilovolt transmission lines between India and Myanmar, as well as India's hydropower investments in Bhutan and Nepal, and the 1,680 kilometer mega gas pipeline linking Afghanistan, India, Pakistan, and Turkmenistan.

Related Links: