Bangladesh-Bhutan-India-Nepal Economic Zone May be Formed
6 May 2016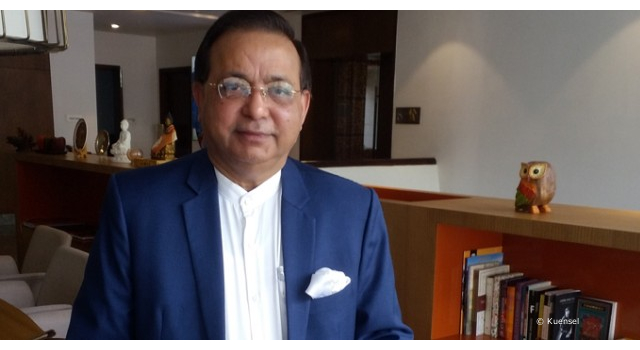 A Bangladesh-Bhutan-India-Nepal (BBIN) economic zone may be declared in an upcoming BBIN seminar and business expo to be held on 14-17 July 2016 in Siliguri in West Bengal, India, according to Mr. Abdul Matlub Ahmad, President, Federation of Bangladesh Chamber of Commerce and Industry (FBCCI), during a visit to Thimphu, Bhutan on 6 May 2016 to discuss the upcoming BBIN seminar and business expo, as well as opportunities for trade and investment between Bangladesh and Bhutan. The BBIN economic zone will cover the region connecting the border towns of Phuentsholing in Bhutan, Biratnagar in Nepal, Panchagarh in Bangladesh and Siliguri.
With the BBIN MVA aiming to enhance people-to-people contact and contribute to growth in trade in the subregion, Mr. Ahmad expressed hope that Bhutan would support the initiative. The BBIN, patterned after the South Asian Association for Regional Cooperation, will help boost the subregion's economic growth. A plan to 'go BBIN+' is considering adding member countries of the Association of Southeast Asian Nations.
The FBCCI plans to expand areas of trade and investment—including Bhutan's hydropower sector—between Bangladesh and Bhutan. It also plans to organize a Bangladesh-Bhutan trade show after the BBIN seminar in July. Only 10% of total trade potential between the two countries has been tapped; Bangladesh, through its private sector, is keen to explore the remaining 90%.
Related Links: