Bangladesh, Bhutan, India, Nepal Railway Agreement Proposed to Boost Multimodal Connectivity
25 April 2016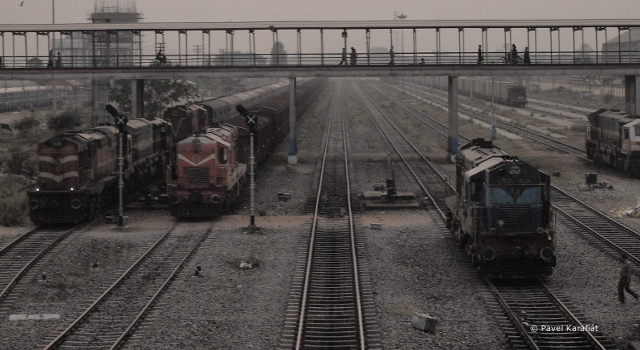 A railway agreement in the Bangladesh, Bhutan, India, Nepal (BBIN) subregion is being proposed, in line with expansion of railway links boosting connectivity between India's Northeast and its BBIN neighbors. According to Mr. Mukul Kumar, Director (Transport), Railway Board, Ministry of Railways, Government of India, this initiative will facilitate cross-border transport of goods and people, enable an efficient multimodal transport system to integrate and sustain the region's economic growth, and promote economic integration by implementing objectives of the South Asian Free Trade Area.
To enhance railway links in the region, the Government of India is planning/has implemented projects including the
Agartala-Akhaura New Line, which will be linked to the Trans-Asian Railway and connect India to Bangladesh, with expected completion between 2018-2019;
Jogbani-Biratnagar link and Jayanagar-Bijalpura gauge conversion to Bardibas, which will connect India to Nepal, sanctioned by the Government of India; and
Jiribam-Moreh and Tamu-Kaley links, which will connect India to Myanmar, respectively, and will also be part of the Trans-Asia Railway network. The Jiribam-Imphal link, with construction underway, will connect India to Myanmar through the planned Imphal-Moreh link.
Mr. Kumar, who was speaking at the Economic Cooperation Dialogue on Regional Connectivity and Border Special Development Zones in Eastern South Asia, also identified key challenges in cross-border railway transport, including congestion and delays at border stations, complex border-crossing procedures and lack of harmonization in required documents, different operating rules and tariff structures, and lack of qualified manpower to operate cross-border trains.
The Dialogue, jointly organized by the Government of Meghalaya (India), North Eastern Council, Government of India, and the United Nation Economic and Social Commission for Asia and the Pacific, was held on 25-26 April 2016 in Shillong, India. It aimed to formulate an actionable policy agenda for improvement of border development through connectivity. It was attended by senior government officials, policy makers, representatives from the diplomatic community, subregional groupings, multilateral development banks, donors, business leaders, think-tanks and the media.
Related Links: