Intergovernmental Agreement on Dry Ports Opens New Development Prospects to Landlocked Countries
23 April 2016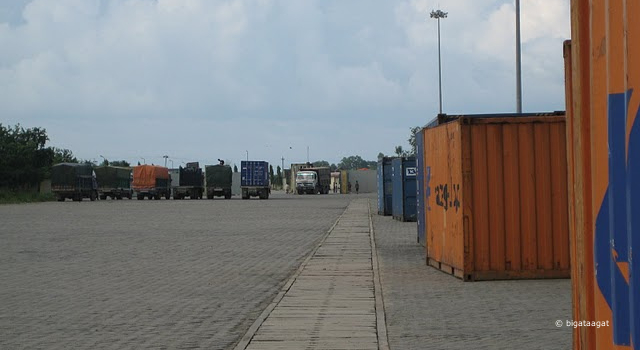 The Intergovernmental Agreement on Dry Ports, developed with support of the United Nations Economic and Social Commission for Asia and the Pacific (ESCAP), entered into force on 23 April 2016, after 8 of the 17 signatory countries, including Bangladesh and India, deposited approvals of agreement.
The Agreement aims to promote international recognition of dry ports—which serve similar functions as ports away from coastal areas—facilitating investment in dry port infrastructure, enhancing operational efficiency to enable handling of more goods, and improving environmental sustainability of transport through more energy efficient traffic modes. With entry into force of this Agreement, landlocked countries and areas facing challenges of costly and complex logistics in transporting goods and services to market can take advantage of new development prospects.
The network of dry ports defined through the Agreement supports the Asian Highway and Trans-Asian Railway networks and encourages development of efficient international intermodal freight corridors. According to a statement by ESCAP, the Agreement comes at a critical time in history, as Asia's demand for efficient transport and logistics is growing, with 61% of the world's population in the region generating 30% of the world's gross domestic product and an ever-growing share in the volume of goods traded worldwide.
Other countries to become Party to the Agreement include China, Kazakhstan, Republic of Korea, Russian Federation, Tajikistan, Thailand and Viet Nam.

Related Links: