Bangladesh's ECNEC Approves Budget to Upgrade Trans-Asia Railway Link
19 April 2016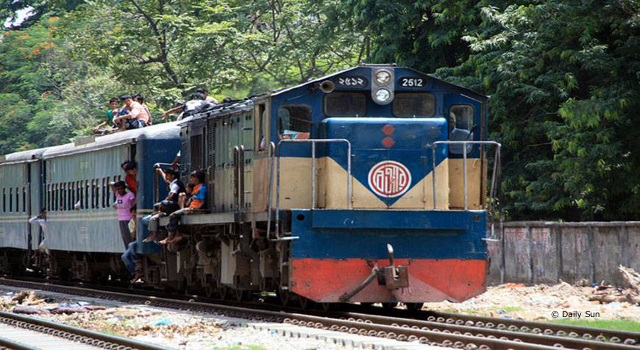 The Executive Committee of the National Economic Council (ECNEC) of Bangladesh approved an updated budget of around $2.3 billion for the 129.6 kilometer (km) Dohazari-Ramu-Cox's Bazar dual gauge railway project, at a meeting led by Prime Minister Sheikh Hasina on 19 April 2016. The project will construct a 100.83 km track from Dohazari to Cox's Bazar via Ramu, and 28.75 km. from Ramu to Gundum, converting the single line meter gauge railway track to dual gauge.
The proposed railway track will be linked to the Trans-Asian Railway—connecting Bangladesh to India and Myanmar—promote trade between Bangladesh and Southeast Asia, and boost tourist flows to Cox's Bazar, the world's longest unbroken sea beach, by connecting it with the rest of Bangladesh.
The Government of Bangladesh is in talks with the Asian Development Bank (ADB) concerning potential loan support of around $ 1.68 billion for the project. A meeting will be held in June between the Bangladesh Government and ADB to finalize financing details.
Expected completion for the project Dohazari-Ramu-Cox's Bazar dual gauge railway project is in June 2022.
Enhancing the country's railway system, a more affordable and convenient means of transport, is a focus of the Government of Bangladesh.
Related Links: