Bangladesh Commerce Minister Urges India's North East to Increase Imports
8 April 2016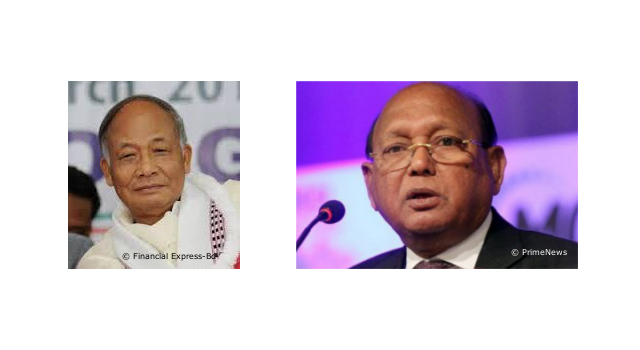 Bangladesh Commerce Minister Tofail Ahmed and Manipur Chief Minister Okram Ibobi Singh discussed increasing volumes of imports from Bangladesh to the Indian state of Manipur during a visit by the Bangladesh Commerce Minister.
Commerce Minister Ahmed talked about Bangladesh's quality exports, and expressed his country's desire to trade goods including furniture, ready-made garments, and food. Minister Ahmed stated that increasing imports of Bangladeshi products to Manipur and other states of the North East will benefit both countries.
Chief Minister Singh affirmed the huge demand for goods from Bangladesh in his home state, and recommended enhanced private sector cooperation between the two countries.
On 7 April 2016, the Indian Chamber of Commerce and the Federation of Bangladesh Chamber of Commerce and Industries signed a memorandum of understanding to enhance trade, in the presence of Commerce Minister Ahmed, at the Northeast Asean Business Summit 2016, which highlighted investment opportunities available in Manipur and India's North Eastern states.
Related Links: