Integrated Declaration to Streamline Processing of Import Clearances at Indian Customs
31 March 2016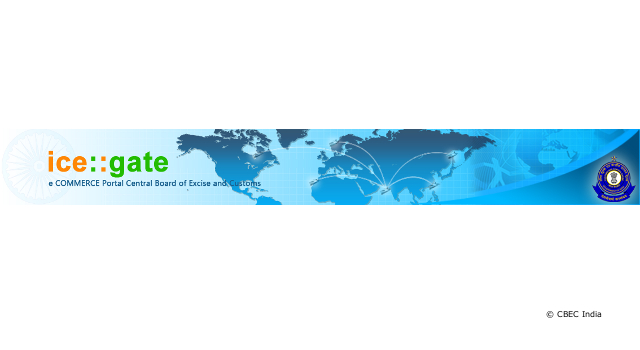 India's Central Board of Excise and Customs (CBEC) is implementing an 'Integrated Declaration,' under its Single Window Project to facilitate more efficient processing of Customs clearance for imports, and promote ease of doing business in the country. By modifying the Bill of Entry in an electronic format, the Integrated Declaration offers a single point where import traders can lodge information required by Customs and the Partner Government Agencies (PGAs), including the Department of Plant Protection, Quarantine and Storage, Food Safety Standards Authority of India, Drug Controller, Animal Quarantine, Textile Committee, and Wild Life Crime Control Bureau.
The facility
Incorporates all clearance-related data required by the different Government agencies in a single electronic form, for submission to a single entry point—the Customs Gateway (ICEGATE), which allows simultaneous processing of the clearance by Customs and the concerned PGA;
Reduces by around 60% the total number of data fields traders need to manage, and replaces 9 separate forms importers were previously required to file; 
Makes available standardized and codified undertakings, declarations, and letters of guarantee—which are required to be submitted in company letterheads—in full form in the printed copy; and
Provides further information on required supporting documents.
Plans to go fully paperless are also underway—CBEC is in the process of procuring IT infrastructure that can capture digitally signed copies of supporting documents.
Inspection and testing—including documentary examination, physical inspection, and risk-based testing—will be performed on select consignments, using CBEC's Risk Management System, developed in coordination with PGAs, to determine whether the inspected consignment should be referred to the concerned agency. 
Clearance obtained through the Integrated Declaration will be issued online, replacing the need for hard copies of 'No Objection Certificates' issued by PGAs.
Testing for the Integrated Declaration is ongoing in the Indian states of Delhi, Mumbai, Kolakata, and Chennai, and will go live on 1 April 2016.
Related Links: