Bilateral Ties, BBIN MVA Reviewed in Meeting between Bangladesh President and Bhutan Ambassador
21 March 2016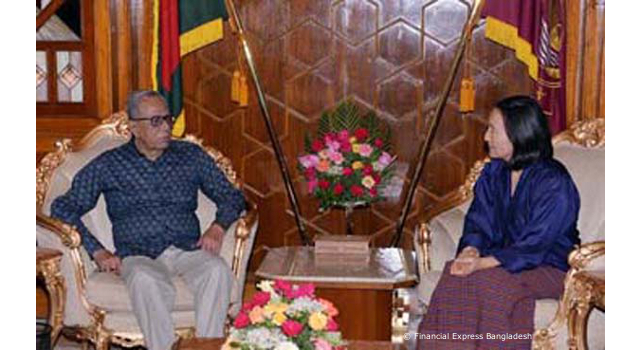 Bangladesh President Abdul Hamid, in a meeting with outgoing Bhutan Ambassador to Bangladesh Pema Choden, highlighted how implementation of the Bangladesh-Bhutan-India-Nepal (BBIN) Motor Vehicle Agreement (MVA) will expand the scope of trade and investment in the subregion.
They also discussed how bilateral relations between Bangladesh and Bhutan could be enhanced. The President expressed hope that relationship between the two countries will continue to grow, offering access to Bangladesh's Mongla and Payra Ports to boost Bhutan's trade.
Ambassador Choden affirmed the importance Bhutan places in its ties with Bangladesh, and thanked the President for his cooperation.
Related Link: