Bangladesh and Thailand Discuss Direct Coastal Shipping through Chittagong-Ranong Ports
9 February 2016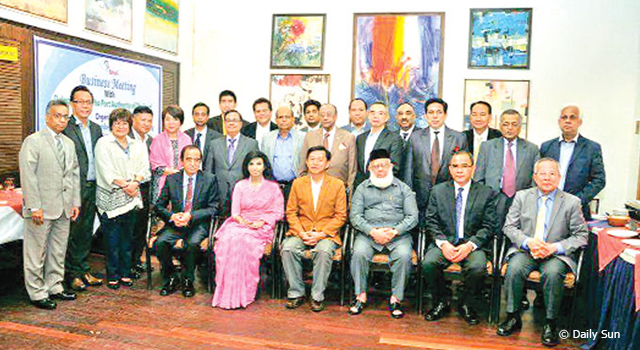 A 12-member delegation from the Port Authority of Thailand and officials from Bangladesh's Ministry of Shipping held the first official discussion on direct coastal shipping connectivity between Bangladesh and Thailand in Dhaka, Bangladesh on 9 February 2016.
A feasibility study on Chittagong Port's capacity and facilities will be carried out as agreed by the two countries, with the intent of signing a memorandum of understanding to establish direct coastal shipping links through the ports of Chittagong and Ranong.
According to Port Authority of Thailand Assistant Director General Prajak Sriwatthana, direct coastal shipping links between Chittagong Port and Ranong Port would help reduce time for shipment of goods and help boost bilateral trade and investment. At present, goods between Bangladesh and Thailand are transported through the port of Singapore, with shipment of goods taking about 2 weeks. Establishing direct coastal shipping would save time, speeding up transit to 6-8 days; lower trade and shipping costs of goods and services; and create a new trade and transport route.
Thailand is developing Ranong Port as a gateway to member countries of the Bay of Bengal Initiative for Multi-Sectoral Technical and Economic Cooperation (BIMSTEC), which includes Bangladesh, Bhutan, India, Myanmar, Sri Lanka, Nepal, and Thailand, and as a shipping hub on the Andaman Sea.
Ranong Governor Suriyan Karnjanasilp, in a meeting with the Bangladesh Thai Chamber of Commerce and Industry, also encouraged the businessmen of Bangladesh and Thailand to boost bilateral business through sea ports of the two countries.

Related Links: