Tongi-Bhairab Double Rail Track Inaugurated
25 February 2016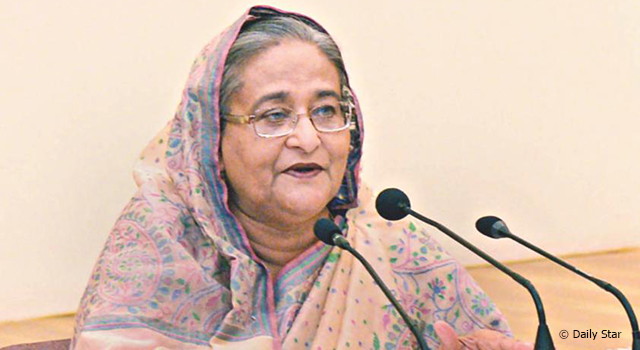 Bangladesh Prime Minister Sheikh Hasina formally opened Bangladesh Railway's 64-kilometer Tongi-Bhairab double-rail track on the Dhaka-Chittagong route on 25 February 2016, through a teleconference meeting from Ganabhaban with Railway Minister Mojibul Haque, in Bhairab. The newly-inaugurated line is expected to speed up rail travel between Dhaka and Chittagong by at least an hour and a half.
Prime Minister Hasina highlighted the Government's plan to build a Bangladesh-wide railway network, from Kuakata to Mongla, and develop the Payra port, to provide cost-effective and efficient means to transport people and goods.
The Tongi-Bhairab double-line project was approved by the Government of Bangladesh in 2006. The Asian Development Bank funded the $162.5 million project under the 'Railway Sector Investment Program' through the South Asia Subregional Economic Cooperation (SASEC) program. This project was based on the Government's Sector Roadmap and Investment Plan for 2007-2013 to improve the performance of the railway sector, through investments in infrastructure and rolling stock capacity improvement to overcome capacity bottlenecks.
Related Links