India and Nepal Exchange Transit Agreements Boosting Nepal's Third Country Trade
20 February 2016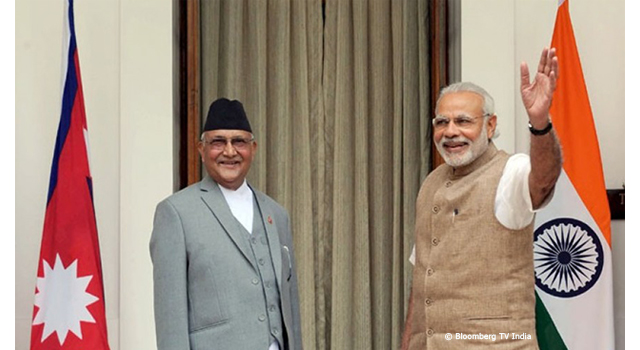 India Prime Minister Narendra Modi and Nepal Prime Minister KP Sharma Oli—on his first state visit since assuming office in October 2015—held comprehensive talks on 20 February 2016 in New Delhi, India, and witnessed signing of agreements on transit and rail.
Highlighting the need to promote trade and investment between the two countries, Prime Minister Modi said that India-Nepal transport corridors can become highways of progress.
Seven memorandums of understanding and agreements were signed in the meeting, including the following agreements on transit routes and rail transport:
The Letters of Exchange on Transit Routes, which simplifies modalities for transport of goods between Nepal and Bangladesh through the Kakarbhitta-Banglabandha corridor, and provides Nepal with transit facilities through the Visakhapatnam port.
The Letters of Exchange on Rail Transport, which operationalizes rail transport to/from Visakhapatnam to Nepal, and enables rail transit facility for Nepal's trade with and through Bangladesh through Singabad in India.
These agreements are a boon to Bangladesh-Nepal trade. Banglabandha in Bangladesh and Kakarvitta Land Customs Station in Nepal are separated by a distance of around 54 kilometers, with India's Siliguri Corridor in between. Access of Nepal to India's Vishakhapatnam Port and rail transport in Andhra Pradesh will also help promote Nepal's trade with third countries by making transport more efficient and less costly.
Related Links: