SAARC Energy Regulators to Harmonize Regulations to Boost Electricity Trade
8 February 2016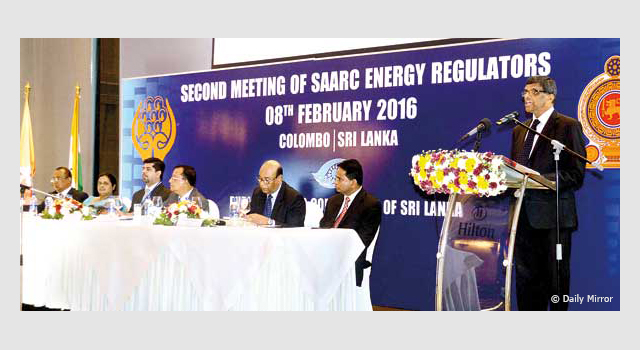 The Second Meeting of the SAARC Energy Regulators held in Colombo, Sri Lanka on 8 February 2016 discussed ways to promote cross-border energy trade in the region, and agreed to address regulatory barriers hindering cross-border electricity exchange through a Regional Regulatory Body, which will work toward the harmonization of legal, policy, and regulatory frameworks. Harmonizing regulations will create a common market for electricity in SAARC. 
Energy regulators have the responsibility to ensure wider availability of electricity, said Mr. M.I.M. Rafeek, Secretary, Sri Lanka Ministry of National Policies and Economic Affairs.
The Meeting of SAARC Energy Regulators promotes dialogue among energy stakeholders in SAARC member states, with the aim of establishing a Regional Energy Corporation.
Representatives from Afghanistan, Bangladesh, Bhutan, India, the Maldives, Nepal, Pakistan, and Sri Lanka were present in the meeting.
Related Links: