Exchange of Documents at Major SASEC Border-Crossing Points Starts
30 November 2015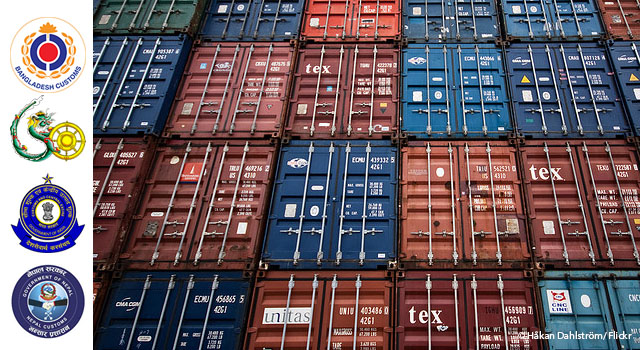 The exchange of export-related data between designated adjacent border crossing points in the SASEC subregion commenced on 30 November 2015, in follow-up to the SASEC Customs Subgroup meeting held on 28 October 2015 in Cebu, Philippines, where the implementation arrangements were finalized.
According to Nepal's Mechi Customs, Nepal submitted export declarations covering the period 30 November to 15 December 2015 for commodities bound for India's Panitanki Customs and Bangladesh's Banglabandha Customs. The Government of India has also begun sharing data from their land Customs stations with Bhutan, in the Phuentsholing-Jaigaon border, and Bangladesh, in the Benapole-Petrapole border.
The SASEC Customs Subgroup Subregional Project 1 (SRP 1) promotes the exchange of documents at five major border crossing points between Bangladesh, Bhutan, India and Nepal, namely:
Benapole-Petrapole for Bangladesh-India; 
Banglabandha-Kakarbitta for Bangladesh-Nepal; 
Panitanki-Kakarbitta for India-Nepal; 
Phuentsholing-Burimari for Bhutan-Bangladesh; and 
Phuentsholing-Jaigaon for Bhutan-India.
The Project is working to promote future electronic exchange of data, and build a better risk profile of traders, by enabling consistency checks in import and export documents, ensuring improved compliance in Customs processes and facilitating legitimate trade
The SASEC Customs Subgroup Meeting also discussed recent developments and issues related to SRP 1 implementation, including the type of documents to be exchanged, frequency and mode of exchange, and commodities to be covered. Customs Subgroup participants also agreed to exchange data for the selected commodities above a value threshold at $15,000, to be reviewed 3 months after implementation.

Related Links: