Sri Lanka Customs Implements Single Window System
13 January 2016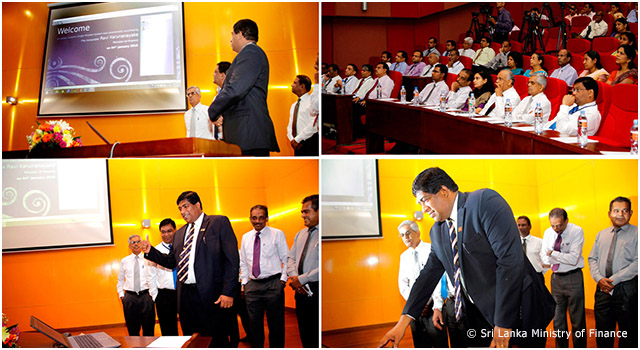 Sri Lanka Customs began implementing its Single Window System on 13 January 2016, paving the way for smoother and more efficient cross-border trade transactions.
The Single Window System was made available to all public and private sector institutions engaged in imports and exports in Sri Lanka. Used worldwide, the Single Window allows trade and transport operators to complete standardized information and documents—including Customs declarations and applications for import-export permits—using a single entry point to fulfill all import, export and transit-related regulatory requirements. A Single Window makes this information available to different agencies, streamlining processes and controls and improving efficiency of data exchange. It also promotes a paperless environment through electronic solutions, such as e-documents and online payments.
According to Sri Lanka Customs Director General Chulananda Perera, the the Single Window benefits traders by lessening delays and cutting down on cumbersome procedures. It also promotes faster clearance and eliminates fraudulent Customs practices.
Mr. Dinesh De Silva, Chairman, Import Section, Ceylon Chamber of Commerce sees the Single Window System simplifying shipment procedurs and driving down costs for businesses. He said it is critical in Sri Lanka's efforts to expand trade and improve operational efficiencies.
Inauguration of the new system was held at the Sri Lanka Customs Headquarters in Colombo, attended by Sri Lankan officials including Finance Minister Ravi Karunanayake and Finance Ministry Secretary Dr. RHS Samaratunga.

Related Links: