Sri Lanka Prepares to Ratify the WTO TFA
7 January 2016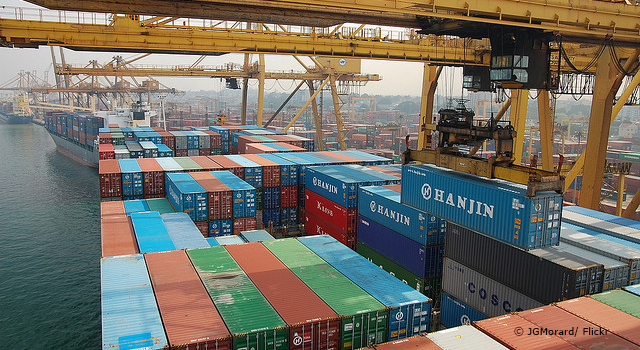 Sri Lanka's Cabinet of Ministers has given its approval to ratify the World Trade Organization Trade Facilitation Agreement (WTO TFA), following a proposal made by Sri Lanka's Minister of Industries and Commerce, Mr. Rishad Bathiudeen.
The TFA will maintain the country's competitiveness in global and naval trade. Concluded at the WTO's 2013 Bali Ministerial Conference, it contains provisions for expediting the movement, release and clearance of goods, including goods in transit. It also sets out measures for effective cooperation between customs and other appropriate authorities on trade facilitation and Customs compliance issues. It further contains provisions for technical assistance and capacity building in this area.
To date, 66 members have ratified the TFA. Seychelles, Lesotho, and Georgia are the latest countries to send in their instruments of acceptance. The Agreement will come into force once 2/3s of the WTO Members ratify.

Related Links: