Chittagong Seaport Records Milestone 2 Million TEU of Containers Handled
3 January 2016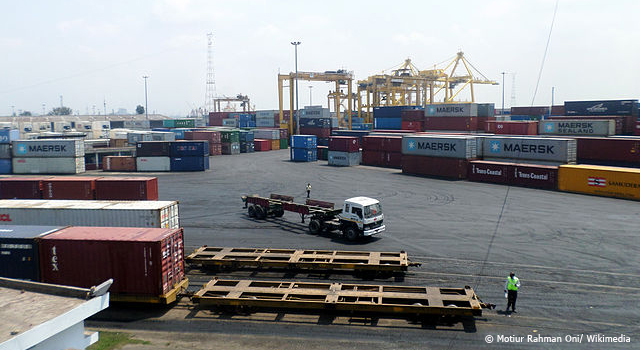 Chittagong Seaport attained its 2016 target of handling 2 million twenty-foot equivalent units (TEU) of containers one year earlier, in 2015. This announcement was made by the Chittagong Port Authority on 3 January 2015 in Dhaka, Bangladesh, with Shipping Minister Shajahan Khan as chief guest.
According to Minister Khan, Chittagong Port's container holding capacity increased from 30,000 TEU to 40,000 TEU, owing to a rise in container handling demand, which grew by 700,000 TEU in the last 3 years. Over the last 20 years, container handling in Chittagong Port grew at an average of 11%.
The Chittagong Port Trade Facilitation Project, approved by the Asian Development Bank in October 2004, aimed to increase the capacity of Chittagong Port's container terminal and upgrade its port security and environmental management to international standards. It also installed a computerized container terminal management system to promote proper container handling.
Chittagong Port Authorities are now trying to reduce the 3-day average turnaround time of container vessels and 10.25-day container dwell time.
Related Links: