Transmission Lines Ready to Supply Power from Tripura to Bangladesh
11 January 2016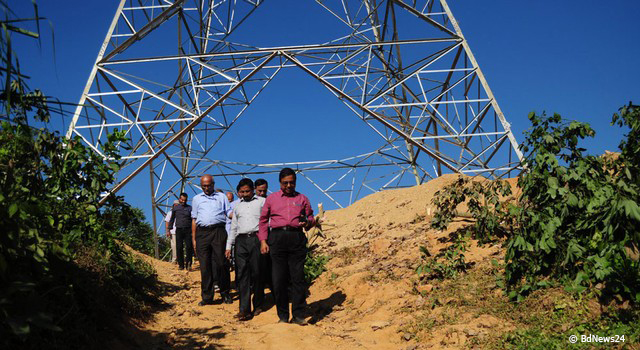 The 47-kilometer transmission line from India's western Tripura to Bangladesh's southern Comilla is ready to start supplying 100 megawatt (MW) of power from India's Palatana Power Plant to Bangladesh. Construction was completed in December 2015, with tests successfully conducted by the Power Grid Corporation of India and the Power Generation Company of Bangladesh.
The tariff for electricity from Tripura was fixed at a cost of $0.08 per unit in a meeting between Mr. Nasrul Hamid, State Minister for Power of Bangladesh, and Mr. Manik Dey, Minister for Power of the Indian state of Tripura, in January 2016 in Dhaka. Power will flow once the governments of Bangladesh and India give their formal approval.
Power supply from Tripura will help address Bangladesh's energy shortages, which affect about 40% of the population. The 100 MW of power from India will be in addition to the 500 MW Bangladesh already receives.
The $158 million Bangladesh-India Electrical Grid Interconnection Project, approved by the Asian Development Bank in August 2010, contributed toward efforts of Bangladesh and India to establish cross-border interconnection between the western electrical grid of Bangladesh and the eastern electrical grid of India, facilitating the exchange of electricity between the two countries.

Related Links: