69 Bridges to be Built on Major Section of the IMT Trilateral Highway
30 December 2015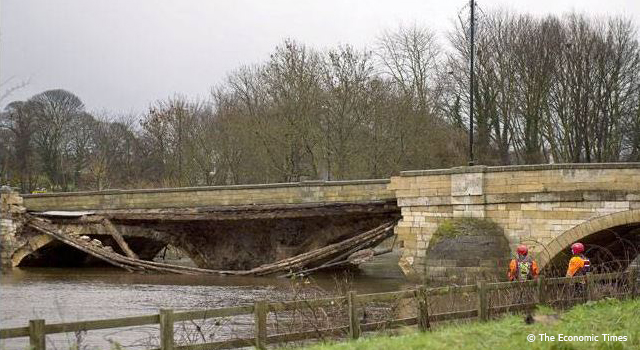 A total of 69 bridges, including approach roads, will be built by the Government of India along a major road section of the India-Myanmar-Thailand (IMT) Trilateral Highway in Myanmar. These bridges will link the border town of Tamu with Kalewa in Myanmar's Sagaing Region, and will be part of the route for a proposed bus service linking Imphal, capital of the Indian state of Manipur, with Mandalay City in Myanmar.
A planned Imphal-Mandalay bus service will cover a distance of 580 kilometers. As part of India's 'Look East' policy, the bus service will allow various goods to be brought straight to Moreh in India and Namphalong in Myanmar—making border trade more efficient—and promote tourism.
The Indian Cabinet approved the proposal to build the bridges on 30 December 2015. Total costs are estimated at around $56 million, and the project is anticipated to be complete in mid-2019. The Indian Embassy in Yangon will monitor the project.
The IMT Motor Vehicle Agreement, coordinated by the Asian Development Bank, is a landmark agreement that will allow passenger, personal and cargo vehicles to cross international borders and travel along designated key trade routes in the IMT region. This will reduce costly and time-consuming transshipment of people, vehicle and goods at border crossings, making cross-border trade more efficient. It will be the first-ever cross-border transport facilitation agreement between the countries of South Asia and Southeast Asia.

Related Links: