Bangladesh and Nepal Agree to Enhance Bilateral Trade
16 December 2015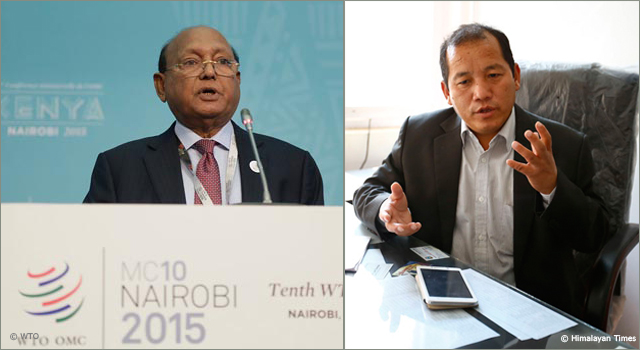 Bangladesh Commerce Minister Tofail Ahmed and Nepal Minister for Commerce and Supplies Ganesh Man Pun discussed Bangladesh-Nepal trade and other trade-related agreements currently being negotiated on the sidelines of the 10th Ministerial Conference of the World Trade Organization in Nairobi, Kenya in December 2015.
The two ministers agreed to complete all bilateral trade agreements and fast-track negotiations to promote bilateral trade between the two countries.
Minister Pun also expressed thanks to the Government of Bangladesh for its support to Nepal following the earthquake of April 2015.

Related Links: