ADB Chief Economist Visits Sri City for the Vizag-Chennai Industrial Corridor Study
17 December 2015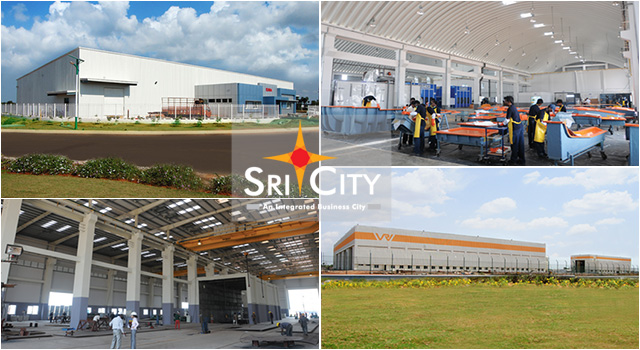 Asian Development Bank (ADB) Chief Economist and Director General of Economic Research Dr. Shang-Jin Wei and a team of senior officials visited Sri City—a business township that integrates industrial, residential, educational, commercial, and recreational zones—in India's Andhra Pradesh on 17 December 2015 as part of a study on the Vizag-Chennai Industrial Corridor (VCIC).
Dr. Wei and Sri City officials discussed the infrastructure of the industrial township and other issues concerning industrial zones.
A Special Economic Zone for export-oriented industries and a Domestic Tariff Zone for domestic industries will be established in Sri City's Industrial Zone, and is foreseen to contribute to India's manufacturing growth campaign, the 'Make in India' initiative.
A master plan for VCIC is being prepared by ADB and the Government of India under an ADB-supported technical assistance approved in September 2015 to help improve the readiness of government agencies working in the development of the VCIC.

Related Links: