SAARC CCI's Colombo Declaration Proposes Boosting South Asian Air Links
14 November 2015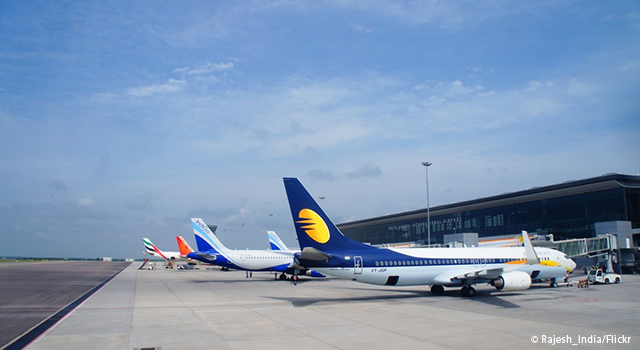 The South Asian Association for Regional Cooperation (SAARC) Chamber of Commerce and Industry (CCI) proposed direct flight operations among capitals and commercial cities of South Asia in its 'Colombo Declaration on Tourism' presented by SAARC CCI Secretary General Muhammad Iqbal Tabish to SAARC Secretary General Arjun Thapa on 14 November 2015 in Kathmandu, Nepal.
The statement underscored the pressing need to improve air, sea and road links among the SAARC member states to deepen economic cooperation in South Asia.
Establishing air links within SAARC, as well as improving visa processes within the region, will improve people-to-people connectivity, enabling the region's passengers to reach any South Asian destination within the same day.
The Declaration also sought involvement of key stakeholders, including the private sector, which could be instrumental in boosting overall connectivity in the region under a public-private partnership model.
SAARC CCI Secretary General Tabish discussed planned activities for 2016 of SAARC CCI with SAARC Secretary General Thapa, including the proposal to organize a SAARC Business Leaders' Conclave before the 19th SAARC Summit, to be held on 2-3 of November 2016 in Islamabad, Pakistan. He also updated Secretary General Thapa with ongoing construction work of the SAARC CCI Secretariat building in Islamabad, which is expected to complete by 2018.

Related Links: