Bangladesh to Complete Needed Links for an Inter-Connected Region
13 November 2015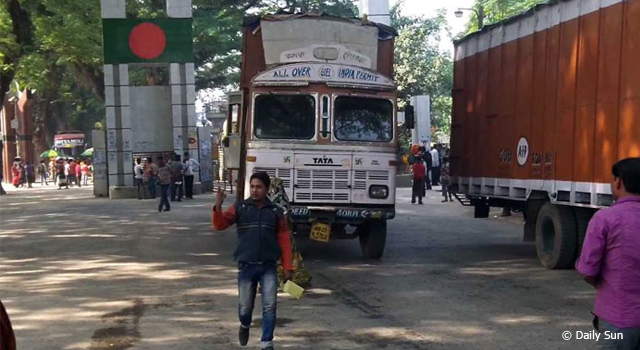 Several initiatives to improve Bangladesh's connectivity with India's North East region are in the pipeline. According to Bangladesh Foreign Minister Abul Hassan Mahmood Ali, these initiatives are set to complete the small links needed in the bigger picture of an inter-connected region, to increase people-to-people contact and cross-border business.
The planned initiatives include revamping trade infrastructures to connect border points, including building new rail and road links, and establishing and reviving land Customs stations/land ports. New passenger and cargo bus services linking Bangladesh and India with Nepal and Bhutan will also begin soon, to be operationalized under the Bangladesh-Bhutan-India-Nepal (BBIN) Motor Vehicle Agreement formalized in June 2015.
Plans to expand Bangladesh's diplomatic and consular presence in India's northeastern states are also underway. The Agartala Visa Office in Tripura has recently been upgraded to Assistant High Commission. A Deputy High Commission in Guwahati will be set up soon.
These initiatives will put Bangladesh in the best position to access the North East's natural resources, which can be used as raw materials for value addition and/or exports, said Foreign Minister Ali. It will also enhance bilateral trade—India's North East region is a potential market for products manufactured in Bangladesh, such as electronic items, home appliances, motor cycles and other consumer goods.
The two countries are exploring joint venture investments in hydropower projects and energy import/exchange, tapping into the region's hydropower potential.
Foreign Minister Ali spoke as the Chief Guest at a seminar on 'Bangladesh and India's North East: Exploring Opportunities and Mutual Interests,' organized by the Asiatic Society of Bangladesh on 13 November 2015 in Dhaka.

Related Links: