Bangladesh and Sri Lanka to Sign Free Trade Agreement
27 October 2015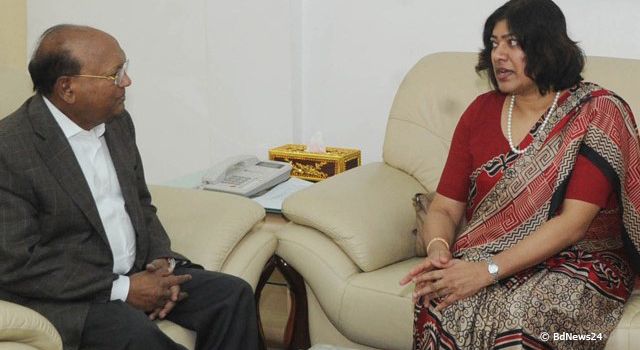 Bilateral discussions between Bangladesh and Sri Lanka to sign a Free Trade Agreement (FTA) enhancing trade and investment cooperation are at the final stage. According to Bangladesh Commerce Minister Tofail Ahmed, the two countries are working together to boost trade and increase connectivity. Included in the provisions being proposed by Bangladesh is the reduction of export tax to 5% from the existing 13.5%, and removal of all non-tariff barriers on Bangladeshi products, including pharmaceutical goods.
The FTA in discussion is seen as an opportunity to increase import-export between the two neighbors, as growth of bilateral trade has been minimal.
Sri Lankan Ambassador to Bangladesh Yasoja Gunasekera paid a courtesy call to Bangladesh Commerce Minister Ahmed in Dhaka on 27 October 2015.

Related Links: