Trial Runs for the IMT Motor Vehicle Agreement Begin in December
1 November 2015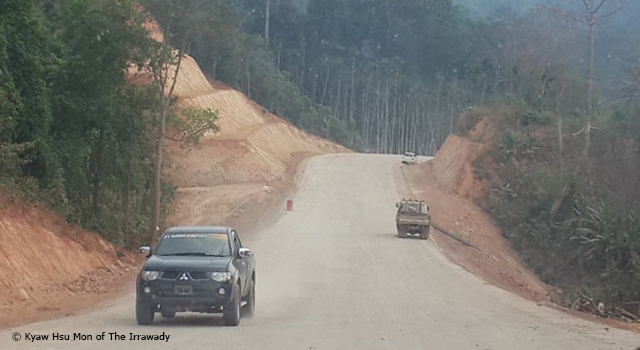 Trial runs for the India-Myanmar-Thailand (IMT) Trilateral Highway will begin by December 2015, according to India's Union Road Transport and Highway Secretary Vijay Chibber at the flagging-off ceremony of a cargo truck under the Bangladesh-Bhutan-India-Nepal Motor Vehicle Agreement (BBIN MVA) initiative. This trial run will test the effectiveness of the IMT MVA and identify implementation-related issues.
Protocols for the IMT MVA are currently being finalized. The IMT Meeting on the Negotiation of Protocols held last September 2015 in Bangkok, Thailand agreed on draft provisions on the IMT MVA for the movement of passenger, personal, and cargo vehicles along roads linking the IMT countries. This Meeting also gave provisions for the recommended period of temporary admission with Customs duty exemption. Signing of the protocol will be held by early April 2016, said Secretary Chibber.
The IMT MVA is a landmark agreement that will allow passenger, personal and cargo vehicles to cross international borders and travel along designated key trade routes in the IMT region. This will reduce costly and time-consuming transshipment of people, vehicle and goods at border crossings, making cross-border trade more efficient. It will be the first-ever cross-border transport facilitation agreement between the countries of South Asia and Southeast Asia.
The Asian Development Bank is coordinating the IMT MVA.

Related Links: