Trade Restrictions on the Rise: WTO Report
3 August 2015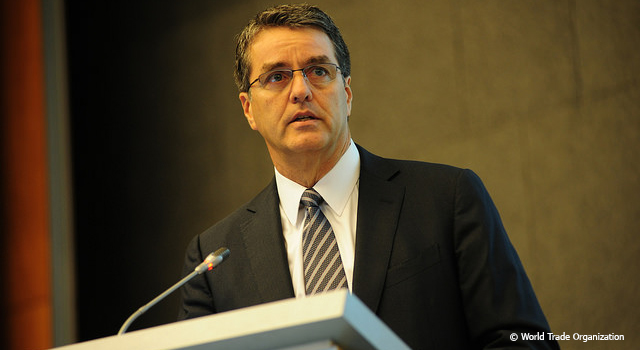 Data from the latest monitoring report by the World Trade Organization (WTO) reveal a growing stockpile of trade restrictive measures, with 104 new trade restrictions adopted by WTO members from mid-October 2014 to mid-May 2015. This is an increase of 12% since the last reporting period.
The WTO report, however, also noted a rise in trade-liberalizing measures, with 114 introduced in the same period.
WTO Director General Roberto Azevêdo, addressing WTO members, said that the organization's pace of removing trade-restrictive measures remains slow – it should seek to make decisive progress in eliminating remaining trade-restrictive measures while delivering negotiated outcomes in the upcoming ministerial conference.
WTO's Tenth Ministerial Conference will be held in Nairobi, Kenya in December 2015.

Related Link: