6th Bhutan International Trade Fair 2015
8 September 2015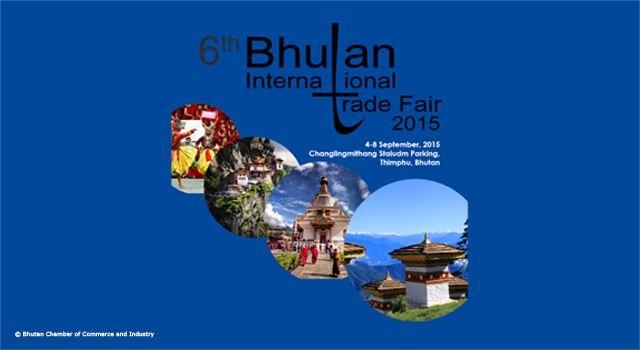 Bhutan and Nepal conducted an international trade fair from 4-8 September 2015 in Thimphu, Bhutan to boost trade between the two countries. This private sector event recognizes Bhutan as a potential market for a growing number of businesses. The number of stalls increased from 20 in 2009 to 69 stalls in 2015.
While the international trade fairs began by selling handicrafts items, this has expanded expanded over time to include garments, pharmaceuticals, and hand-made carpets, among others. The Trade and Export Promotion Centre of the Nepalese Commerce Ministry is exploring incentives to promote trade, develop people-to-people relationships, and build business between nations. With the future promise of incentives, traders would be encouraged to offer goods at cheaper rates.
The Bhutan Chamber of Commerce organized the 6th Bhutan International Trade Fair 2015 and the Lalitpur Chamber of Commerce and Industry in Nepal coordinated the event. A total of 215 business entities from seven countries including Vietnam, Taiwan, Bangladesh, India, and Nepal participated in the fair.
Related Links: