Development of Land Ports in Bangladesh to Boost Regional Trade
5 September 2015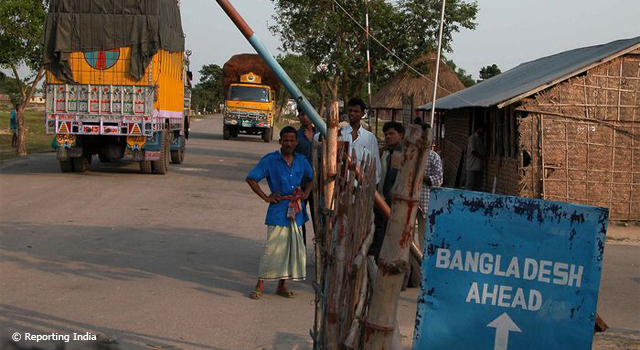 The Government of Bangladesh will develop the country's land ports to spur regional trade, undertaking around $84.76 million worth of projects to improve land port infrastructure, warehouse facilities, transshipment and inspection systems, Customs control procedures, and the institutional and regulatory framework. This initiative will facilitate more efficient movement of goods by cutting border-crossing times to and from Bangladesh, toward Bhutan, India, and Nepal.
The Bangladesh Government aims to begin work on Benapole and Burimari land ports. While facilities at both ports are sufficient for trade between Bangladesh and India, expansion of Bangladesh's intraregional trade with Bhutan and Nepal will require increased capacity. This $21.6 million project is financed by the Asian Development Bank (ADB) under the South Asia Subregional Economic Cooperation (SASEC) Road Connectivity Project.

Bangladesh Land Port Authority (BLPA) Chairman, Mr. Tapan Kumar Chakravorty, estimates work on the Burimari project to be completed in 15 months, while it will take around two years to finish work on the Benapole land port, a major border point for India exports. The move to improve the Benapole land port has garnered support from Bangladesh's private sector.
The Government also recently declared two new land ports – Sheola at Bianibazar in Sylhet, and Dhanua Kamalpur at Bakshiganj in Jamalpur – and is conducting a feasibility study with financing from the World Bank for development of four land ports – Sheola, Bhomra, Ramgarh, and Tegamukh. The Government is also in talks with the World Bank to develop multimodal connectivity in the Bangladesh-Bhutan-India-Nepal (BBIN) subregion.
Bangladesh has the potential to become a major transport and transshipment center for the subregion. The country recently renewed the Indo-Bangladesh Trade Agreement and signed the Bangladesh, Bhutan, India, and Nepal (BBIN) Motor Vehicle Agreement, which aims to facilitate cargo and passenger movement in the BBIN subregion. A study conducted by ADB estimates that improvement of priority regional transport corridors in Bangladesh could facilitate movement of about 18 million tons of freight in Bhutan, India, and Nepal.
The ADB-supported SASEC Program aims to boost intra-regional trade in the SASEC subregion by improving cross-border connectivity, and facilitating planning and implementation of regional and national SASEC transport projects. SASEC supported the recent meeting on the BBIN MVA draft protocols with technical assistance from the ADB-administered Japan Fund for Poverty Reduction.
Related Links: