ADB-Supported BBIN MVA Meeting Kicks Off Protocol Negotiations
10 September 2015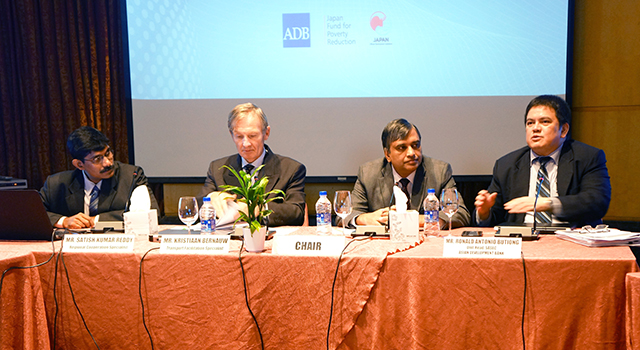 The technical committees of Bangladesh, Bhutan, India, and Nepal (BBIN) wrapped up a two-day meeting for the BBIN Motor Vehicles Agreement (MVA) protocol negotiations in Dhaka on Wednesday, 9 September 2015. The Meeting was hosted by the Ministry of Road Transport and Bridges (MoRTB), Bangladesh, and reached agreement on guidelines on cross-border movement of passenger and cargo vehicles. It initiated negotiations on various issues on Customs and transport, including issues about permits and tracking systems to be employed. The opinion of each BBIN member country on the two draft protocols will be shared by 23 September 2015.

Fees on road use have yet to be fixed, and will be guided by each country's respective laws. Country delegates agreed that fees should not hamper the spirit of connectivity initiatives.

An MoRTB official said routes are almost finalized. Bangladesh proposed roads through Benapole, Burimari, Bangla Bandha, Tamabil, and Akhaura—roads with functional land ports—which may be used by Bhutan, India, and Nepal to access Chittagong and Mongla seaports.

The ongoing draft protocol negotiations to facilitate connectivity in the BBIN subregion are supported by an Asian Development Bank-administered technical assistance under the South Asia Subregional Economic Cooperation (SASEC) Program, 'Supporting Trade Facilitation in South Asia', funded by the Japan Fund for Poverty Reduction.


Related Links: