Border Markets along Bangladesh-India See Increase in Local Trade
16 August 2015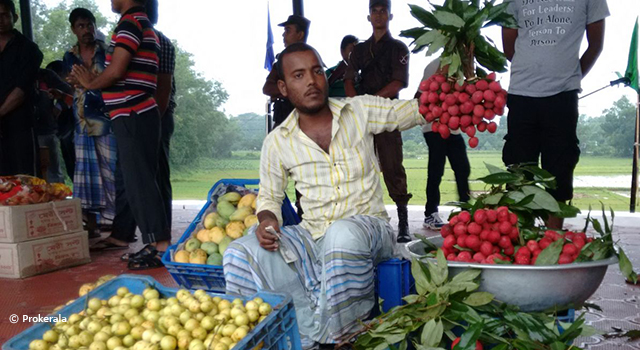 A meeting of the commerce ministries of Bangladesh and India to renew the Memorandum of Understanding (MoU) for the Bangladesh-India border haat, or border market, agreed to double the purchase limit for buyers to $200. This decision comes as the two countries prepare to set up more markets to boost bilateral ties and trade.
The MoU on the purchase limit would be signed once the decision was implemented, said Mr. Manoj Kumar Roy, Additional Secretary, Ministry of Commerce, Bangladesh. The two countries are also considering proposals to double the number of sellers from the current allowed number of 25, and increase the buying ceiling to $300.
India and Bangladesh agreed to set up border haats along India's Tripura, Assam, Mizoram and Meghalaya. In Bangladesh, 3 haats operate at Brahmanbarhia's Kosba, Sunamganj's Lauagarh, and Feni's Chhagolnaiya. Mr. Jiten Choudhury, Tripura Member of Parliament (MP), said trade is picking up sharply in the border markets, and Tripura wants 100 border haats. The MP has raised this demand in a recent session of Indian parliament. Meghalaya also asked for 22 border markets with Bangladesh.
Border haats were established to encourage local cross-border trade, with the first border market set up in 2011. Clothes, traditional goods, various tools, shoes, plastic and melamine goods and vegetables are usually sold at the haats, which operate once a week for 7 hours.

Related Links: