Bangladesh's New Export Policy Emphasizes Trade with Neighbors
13 August 2015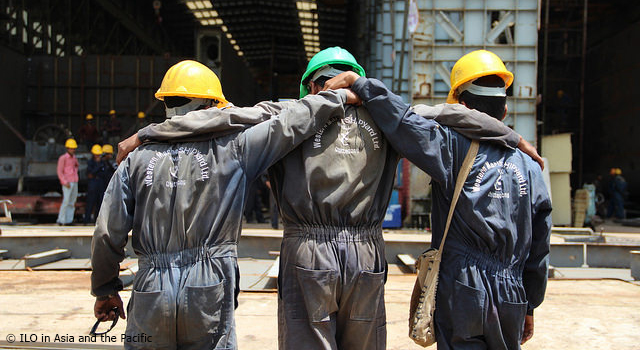 A meeting of the Cabinet Committee on Economic Affairs presided over by Finance Minister AMA Muhith approved the Bangladesh Export Policy 2015-2018. The new export policy highlights increasing trade with Bhutan, India, and Nepal. Senior Secretary, Commerce Ministry, Hedayetullah Al Mamoon said the new policy aims to deepen Bangladesh's gainful relationship with its three neighbors, with connectivity for transportation of goods already in place.
The new export policy aims to double the current annual export turnover, bringing it up to $60 billion by 2021. It covers measures to enhance export growth, including promotion of non-traditional export products, such as information technology, to diversify product range and markets to achieve higher export targets. The export policy identified IT, medicine, light engineering goods, and the shipbuilding industry as emerging sectors, and identified services including architecture, engineering, tourism, and consultancy.
Bangladesh Garment Manufacturers and Exporters President, Mr. Atiqul Islam, called for stronger diplomacy for exports to new destinations, reduction in tariffs, and higher unit prices. Easier Customs procedures, he said, are necessary for higher export.
The Export Policy 2015-2018 will be sent to Prime Minister Sheikh Hasina for approval, with target date for implementation set in October 2015.

Related Links: