Bangladesh Cabinet Approves Proposal to Upgrade Dhaka-Northwest Corridor
6 August 2015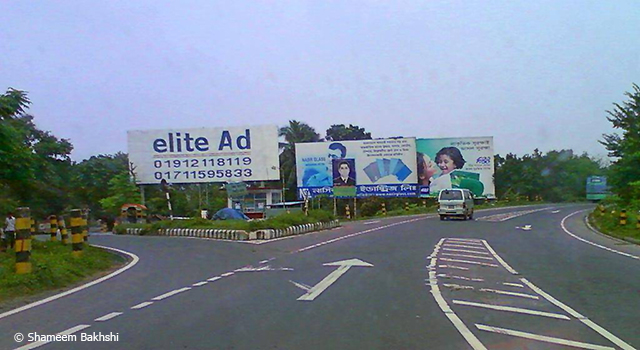 A Cabinet Committee Meeting on Public Purchase of the Government of Bangladesh presided over by Finance Minister A.M.A. Muhith on 5 August 2015 approved four proposals for the country's ongoing infrastructure projects, including the Bangladesh South Asia Subregional Economic Cooperation (SASEC) Road Connectivity Project.
The proposal, submitted by the Roads and Highways Department, to award the contract to upgrade the Dhaka-Northwest corridor's 70-kilometer long Joydeypur-Chandra-Tangail-Elenga section from two to four lanes, has been approved. The project will be awarded to three firms in three lots, and will include separate lanes for slow-moving vehicles, 5 flyovers, 26 bridges, and 60 culverts.
The Asian Development Bank approved the $315 million loan financing for the Bangladesh SASEC Road Connectivity Project under the SASEC Program in November 2012. In addition to the road infrastructure, it will also improve land ports at Benapole and Burimari, and boost capacity of the road sector and land port operations. Enhancing capacity of this major international trade corridor and developing land ports will promote domestic and regional trade, boosting the national economy and facilitating subregional cooperation.
Other proposals approved by the Cabinet include proposals from the Power Division to import another 30-50 megawatts (MW) of energy from the Indian open market, in addition to its current import of 500 MW, to meet local demand, and setting up of a 400 MW dual-fuel power plant in Sirajganj. Cabinet also approved dredging on the Gaglagor-Mohonganj portion of Bangladesh Inland Water Transport Authority's capital dredging project to improve navigability, proposed by the Ministry of Shipping.
Related Links: