Bangladesh Setting Up National Single Window
17 July 2015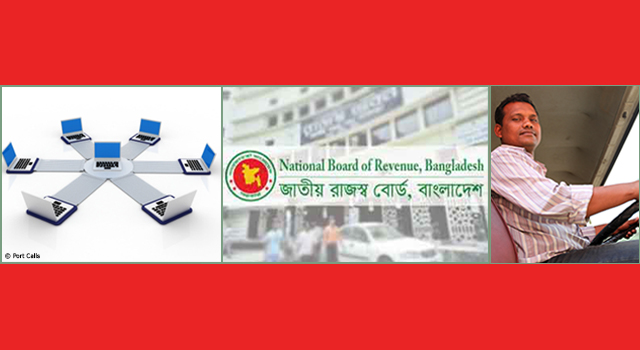 An inter-ministerial meeting attended by Bangladesh's National Board of Revenue (NBR), National Council for Trade and Transport Facilitation (NCTTF), representatives from the ministries of Commerce, Finance, Information and Communication Technology, the Federation of Bangladesh Chambers of Commerce and Industry, and the World Bank reached consensus to set up a National Single Window (NSW) to facilitate cross-border trade and reduce the cost of doing business in Bangladesh.
The NSW will use a virtual system through which different organizations—including Customs, the Bangladesh Bank, the Office of the Registrar of Joint Stock Companies and Firms, banks, the Board of Investment and other service-providing entities—will be interconnected. It will provide services to investors, entrepreneurs, exporters and importers to complete their business procedures and submit documents on new ventures, and export and import online. NBR's Customs administration will serve as lead agency for the NSW.
The NCTTF, supported by the Cabinet Committee on Economic Affairs and led by the Finance Minister, will be the highest policy-making body supporting the NSW, under the framework proposed by the World Bank.
The Central Bank and NBR have already introduced electronic letters of credit (L/C) to ease procedures of cross-checking export-import documents online and speed up Customs clearance of goods. NSW implementation is being welcomed by the business sector, since it will strengthen trade facilitation and automation, and ensure transparency at Customs.
The Asian Development Bank-financed South Asia Subregional Economic Cooperation (SASEC) Trade Facilitation Program supports a more efficient, transparent, secure, and service-oriented processing of trade in the SASEC subregion to increase trade, including intraregional trade, in SASEC countries, including Bangladesh, Bhutan, and Nepal.
SASEC also helps NBR put in place reforms to modernize and streamline Customs procedures through the technical assistance Supporting Bangladesh's Participation in SASEC Trade Facilitation. Customs reform and modernization is one of the four pillars underpinning the SASEC Trade Facilitation Strategic Framework adopted by SASEC countries in March 2014.
Related Link:
Customs assigned to set up trade facilitation window