India Considers Re-establishing Rail Link with Sri Lanka
7 July 2015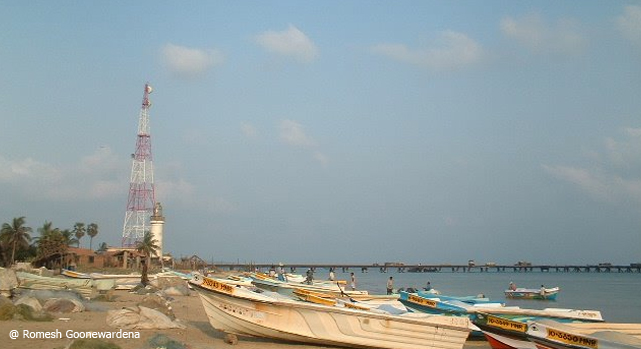 Indian Prime Minister Narendra Modi is considering a proposal to establish a rail bridge linking Rameswaram, a coastal pilgrim center in Tamil Nadu and Talaimannar, Sri Lanka. The two countries would be linked if the project materializes.
A short boat ride used to connect the railway lines that ended at Talaimannar, Sri Lanka and Dhanushkodi, India. The Talaimannar-Dhanushkodi link – instrumental in connecting the two nations – was operational until 1966. It provided transportation, enhanced bilateral relations, and improved trade and commerce between India and Sri Lanka. Re-establishment of the rail link will help advance economic growth and development of both nations.
A proposal of about US$3.6 billion for road and rail link has been submitted to the Asian Development Bank for pre-feasibility study and financing.

Related Links:
Centre mulling rail bridge between Rameswaram and Talaimannar
India mulling rail bridge between Rameswaram and Talaimannar
India-Sri Lanka road link in the works: Indian Union Minister
Sea-bridge May Connect India and Sri Lanka