Seminar Highlights Role of Trade Facilitation in Economic Corridor Development
30 June 2015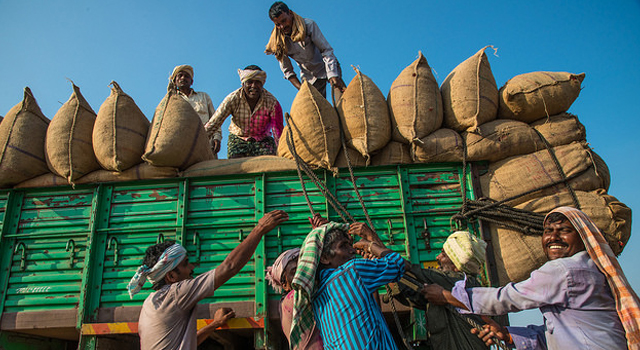 The Asian Development Bank hosted a seminar on economic corridor development on 30 June 2015, where Dr. Pritam Banerjee, Deutsche Post DHL Trade Facilitation and Logistics Expert, discussed necessary macroeconomic reforms from the logistics perspective of economic corridor development facilitation.
Dr. Banerjee highlighted issues including the streamlining of trade facilitation policies at the central and state government levels, rationalization of value-added tax and other taxes in free trade warehousing zones, harmonization of regional Customs procedures, and policy reforms affecting sea and airport development.  He also emphasized the need for integration of technology in Customs administration, including digitization of documentary requirements; CCTV monitoring of cargo; and online connectivity of entities responsible for authorization and coordination. These measures will help reduce time and costs associated with cross-border movements of goods – for instance, between India and Bangladesh. 

The seminar demonstrated the need for economic corridor development in building a multi-modal transport, logistics, and communications strategy that will promote private sector development. It is part of a series of seminars that aim to increase awareness on the significance of economic corridors as a strategy to spur industrial development, economic growth, and employment generation. Addressing connectivity issues through economic corridor development such as the Vizag-Chennai Industrial Corridor opens up huge potential for trade integration between South Asia and Southeast Asia.