SASEC Railway Connectivity Project Facilitates Subregional Connectivity
15 June 2015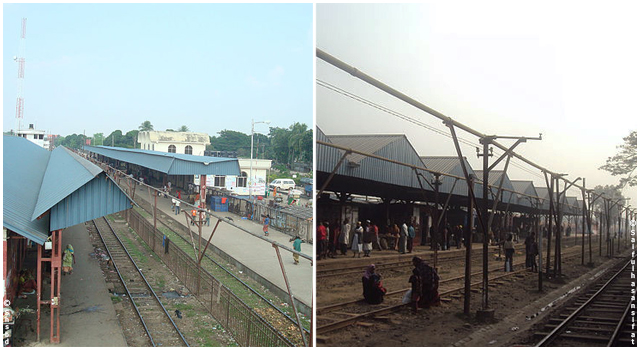 The Asian Development Bank (ADB) is set to further enhance transport connectivity within Bangladesh, and between Bangladesh and India, through the South Asia Subregional Economic Cooperation (SASEC) Railway Connectivity: Akhaura-Laksam Double Track Project. This $505.60 million ADB project will upgrade critical sections of Bangladesh Railway's Dhaka-Chittagong corridor and boost its market share in freight services. ADB Board of Directors approved the project on 30 September 2014, while Bangladesh's Executive Committee of National Economic Council gave the project the green light on 23 December 2014.
The project—which is part of a broader program by Bangladesh Railway to upgrade the 321 kilometer (km) Dhaka-Chittagong rail corridor by June 2020—will upgrade the 72 km long Laksam-Akhaura section of the rail corridor to double-track, provide modern signaling equipment, and improve 11 railway stations. The total project cost is around $1 billion. The Government of Bangladesh will provide counterpart financing of around $161 million, while the European Investment Bank will contribute around $356 million.
The Laksam-Akhaura section is a critical single-track section in the Dhaka-Chittagong railway route, and a major part of a subregional corridor and the Trans-Asia Railway network. Increasing the capacity of this major international trade corridor will boost the national economy by facilitating transit of goods and passengers, and promote subregional cooperation and trade by enabling seaport access for India's landlocked northeastern states through railway connectivity.
Bangladesh—located along major international trade corridors, as identified in the SAARC Regional Multimodal Transport Study and the Trans-Asian Railway network—has potential to become the subregion's transport and transshipment center. To date, ADB has approved 6 transport projects in Bangladesh amounting to $1.33 billion under the SASEC Program. The SASEC Trade Facilitation and Transport Working Group endorsed the SASEC Railway Connectivity: Akhaura-Laksam Double Track Project in its meeting held in Singapore on 30 October 2013.
Related Links: