NEA, ADB in Talks to Install Solar Lights in Earthquake-Affected Villages
12 May 2015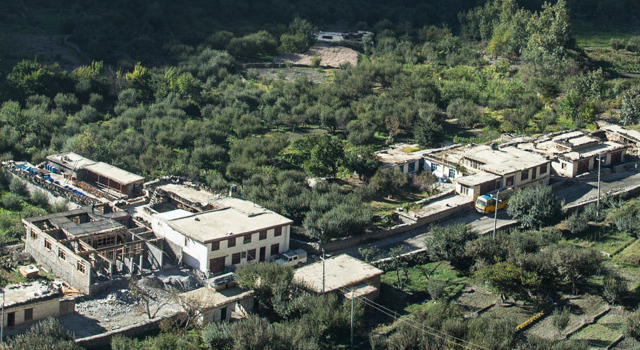 The Nepal Electricity Authority (NEA) is in talks with the Asian Development Bank (ADB) to install solar lights in remote districts where power distribution was severely damaged by the earthquake. Power supplies—mostly in mountainous and hilly areas—were disrupted by the quake, and solar power can provide a temporary solution while NEA repairs its distribution channels, according to NEA Managing Director Mukesh Raj Kafle.
NEA has sought ADB assistance in electrification of the affected rural areas, proposing use of unutilized grants allocated to Nepal for procurement of solar batteries and lighting systems. ADB Country Director Kenichi Yokoyama said that ADB received the proposal to reallocate funds amounting to $500,000 to buy 6,000 solar units, and is awaiting NEA's detailed proposal, including its distribution plan.
NEA has formed a team to assess and identify locations where solar lighting should be installed, said Mr. Kafle. He also mentioned the need to assess human settlements and build infrastructure in line with the government's settlement plan.
Installation of mini-grid based solar or solar/wind hybrid systems is one of the key outputs the SASEC Power System Expansion Project, a $320 million loan package approved by ADB in 2014 to help address chronic power shortages and low grid access to electricity in Nepal.

Related Links: