India Pledges Second Line of Credit to Bangladesh for Transport, Energy
14 May 2015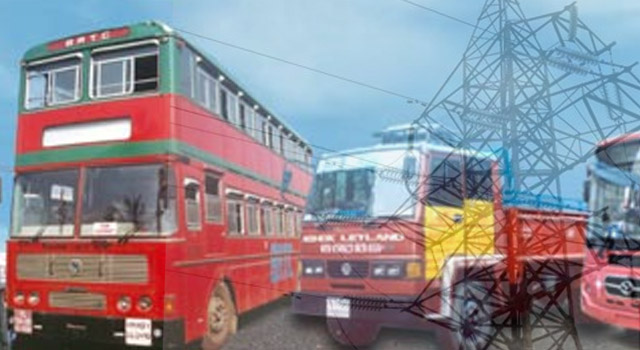 A month after India pledged another Line of Credit (LoC) to Bangladesh, the Economic Relations Division, Ministry of Finance of the Government of Bangladesh prepared 11 development project proposals on various sectors including transport, education, information technology, and energy. The total cost of the proposed projects is estimated at $2.71 billion. 
The Government of Bangladesh will fund $558 million, with external funding required for the remaining $2.5 billion. India might be asked to provide $2 billion LoC for project implementation. India's offer for a second LoC was conveyed during the visit of External Affairs Secretary Sujata Mehta to Bangladesh last 6 April 2015. 
For $48 million, 500 trucks will be purchased for Bangladesh Road Transport Corporation (BRTC) to implement a project with a loan from India. A BRTC double-decker bus project has also been earmarked for $58 million. A further $68 million will be used for purchase of high-powered machinery for Roads and Highways Division.
Four railway projects are included in the proposal: $380 million for dual-gauge tracks from Bogra to Sadanandapur via Sirajganj and Raipur; $380 million for double lines and installation of signaling system in Khulna-Darshana; $105 million for a railway workshop at Syedpur; and $130 million for upgrading meter gauge to dual gauge in Parbatipur-Kaunia.
Other listed projects include $366 million for upgrading the 400 kV transmission line from Bogra to Kaliakoir, together with a 33/11 kV power sub-station and grid construction project for $961 million.
A $12 million higher education and information technology capacity building project has also been included in the list, which also includes establishment of high-tech parks in 12 districts for an estimated $201 million.
Related Link: