SAFTA Certificates for Bangladesh Small Garment Makers
10 March 2015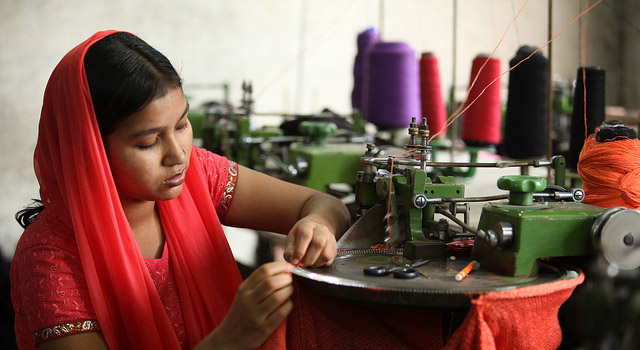 The Government of Bangladesh will issue South Asian Free Trade Agreement (SAFTA) certificates to allow South Asian countries to export at lower duty and receive duty benefits while shipping products in eight South Asian countries. The Export Promotion Bureau (EPB) under the Ministry of Commerce currently issues SAFTA certificates only to member factories of Bangladesh Garment Manufacturers and Exporters Association (BGMEA) and Bangladesh Knitwear Manufacturers and Exporters Association (BKMEA). The EPB recently decided to issue certificates to smaller apparel makers to help them export to neighboring countries and meet the growing demand of low-cost garments from Bangladesh.
The demand for low-cost items is mainly from Nepal, Bhutan, and India. Small garment makers can command a cheaper price because of low production cost. However, they currently still lack financial and logistics support and are not eligible to become members of BGMEA and BKMEA. 

While Government-provided policy support to small entrepreneurs is a welcome move, small factories will still have difficulty meeting minimum compliance requirements. BKMEA suggested that the Government can provide policy support to factories to make them members of associations rather than simply providing export clearance. These associations regularly monitor factory activities and assess safety issues.
 
Related Link:
SAFTA certificate issuance: Small garment makers stand to benefit