Bangladesh Identifies Nine Sectors for Development Cooperation with India
20 February 2015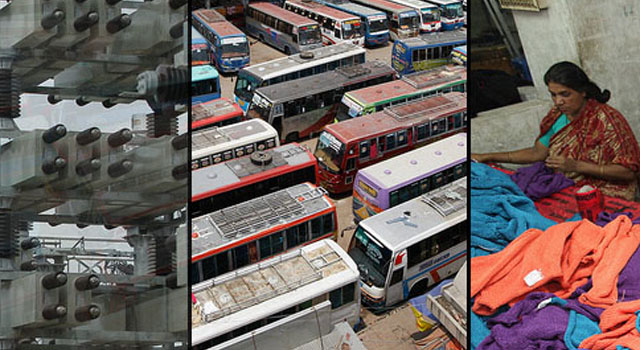 The Bangladesh Prime Minister's Office has identified nine priority sectors for development cooperation with India under an umbrella agreement: power and hydropower, energy, commerce, connectivity (rail, road, water and motor vehicle), customs and immigration regulations, water management, and capacity building and capital dredging of Mongla Port. The comprehensive cooperation accord was signed in Dhaka and New Delhi on 6 September 2011 when former Indian Prime Minister Dr. Manmohan Singh visited Bangladesh. The countries signed the framework agreement to promote trade, investment and economic cooperation.
Also included as areas of cooperation are the management of Chittaggong seaport, bond facilities, warehousing, transportation from Chittagong to Akhaura-Ashuganj via rail, road and water, the Motor-Vehicle Agreement, and multimodal transit to Nepal and Bhutan with transshipment. The countries also agreed to narrow the huge trade gap, gradually remove tariff and non-tariff barriers, and facilitate trade by road, rail, inland waterways, air and sea.
Both countries encouraged infrastructure development, use of seaports, multimodal transportation, and standardization of transport for bilateral and subregional use. Dhaka is in talks to sign a transit agreement that will allow Bangladeshi vehicles to drive cargo into Bhutan and Nepal through Indian territory. This transit deal will be signed in the spirit of the framework agreement for development cooperation.
 
Related Link:
Development Cooperation with India: 9 Sectors on Gov't Wish List